To clean off your bike after a long, muddy day or a cruise along the beach, you might be tempted to hose it off and let it dry, but you need to be careful with the electric components!
To wash the bike, keep it right side up, as that is the way the bike was designed to take water exposure.
This helps you see all the dirtiest spots on the bike, and is a little more stable.
You'll want to use a rag and a mild soap, or just plain water to clean the bike off. Try to avoid getting excess water on these locations: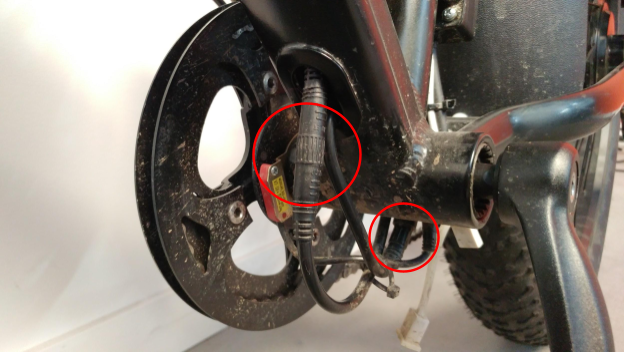 Once you're done, dry the bike off as best you can. Store the bike indoors or under cover until you're ready to ride again!