Performing a connector check can help ensure that your bike runs smoothly and remains safe and fun to ride. Loose connections on cables between components can be the root cause of several issues. Making sure connections are secure is a great first step to troubleshoot and solve those issues.
When a connection comes loose, you'll likely see an "Error 30" code, which can often be solved by performing the connector check detailed in this article.
 Read through the instructions detailed in this article, and contact Rad Power Bikes Technical Support if you have questions. If you are not confident in your ability to successfully and safely perform all steps, we recommend having the work performed by a local, certified, and reputable bike mechanic. 
As you work through this connector check, after each step, turn on the bike and check to see if the issue has been resolved-- knowing which connection has become loose can be helpful.
1. Turn OFF the bike. Press the MODE button until the bike and LCD Display are in the OFF position.
2. Check the battery pack connection with the bike frame. First take the battery off the bike and install it back onto the bike. Make sure the battery is locked onto the bike by turning the key 180º clockwise, and pulling up on the pack to ensure it's securely mounted.
3. Use a Phillips head screw driver to remove the cover plate below the battery to get to some of the connectors (for models 2016-2018 only).
3. The wiring harness connector.  This one will be the thickest connector inside the box, aside from the black and red battery connector.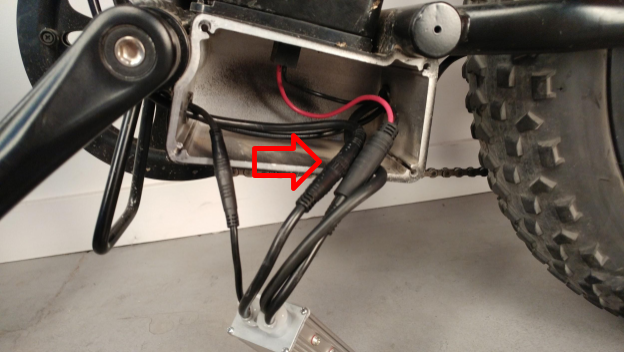 This connector has 10 pins in it.  Unplug and plug this connector back in.  Be very careful and line the connector up before plugging it back in.  The pins are very small, make sure not to bend them.
4. Display connector. Next, unplug and plug back in the display connector, this one is silver and just beneath the display.
5. Battery connector.  Unplug and plug back in the battery connector, this is the large 2 pin connector right with one half that's red and black wires inside the controller box.
6. Motor connector.  Unplug and plug back in the motor connector.  On the RadMini, the motor connector is on the right side of the bike in between the pedals and rear motor axle.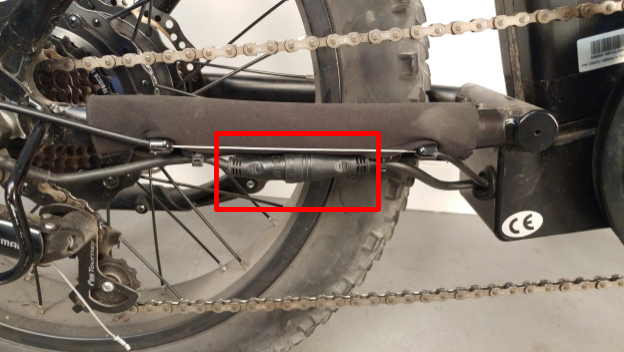 If you have any questions or your issue still persists, please email support@radpowerbikes.com or call our technical support team at 800-939-0310 ext 2.